Wanted: the highest quality and safety standards
High-growth and challenging areas of application such as baby food, confectionery and pharmaceuticals are our focus. Quality awareness is particularly high in these sensitive areas. That's why high quality and safety guide our work.
Infant milk formula
Only the best is good enough
The best food for babies is and always will be breast milk. Formula helps to replace this in the best way when it is required.
Breast milk and cow's milk have a few fundamental differences, however.
In order to create a product as close to breast milk as possible, it is essential to use whey proteins and lactose.
The protein in breast milk comprises mainly whey protein (60% of total protein), whereas cow's milk comprises only 20% of this from whey protein.
The use of ALPAVIT Demin means that adapted baby food has a similar protein pattern to breast milk. Cow's milk is considerably saltier than breast milk. This salt content has to be significantly lowered through the process of demineralisation.
With ALPAVIT Lactose, it's possible to adjust the carbohydrate content of the baby formula to that of breast milk.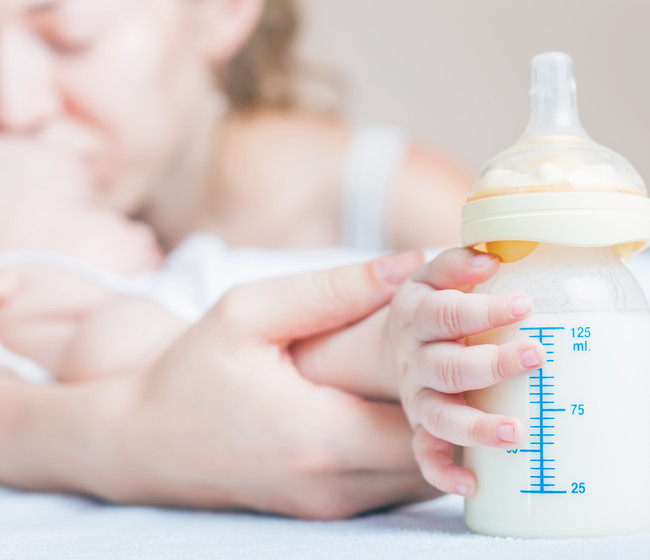 CONFECTIONERY
The finest quality for premium uses
When it comes to high-quality chocolate, it all depends on creating a consistently good taste. This requires top quality at a consistently high standard!
ALPAVIT roll-dried milk power provides the best sensory features for chocolate. The special drying process produces a product with a milky, caramel taste and very low hygroscopicity. Its scaly structure prevents, unlike traditional spray goods, oversized fine parts from emerging during the rolling operation. The high fat content means that particles are better coated and this facilitates the extraction and conching of the chocolate mixture.
As well as roller-dried milk powder, we offer other milk and whey products for this area of application.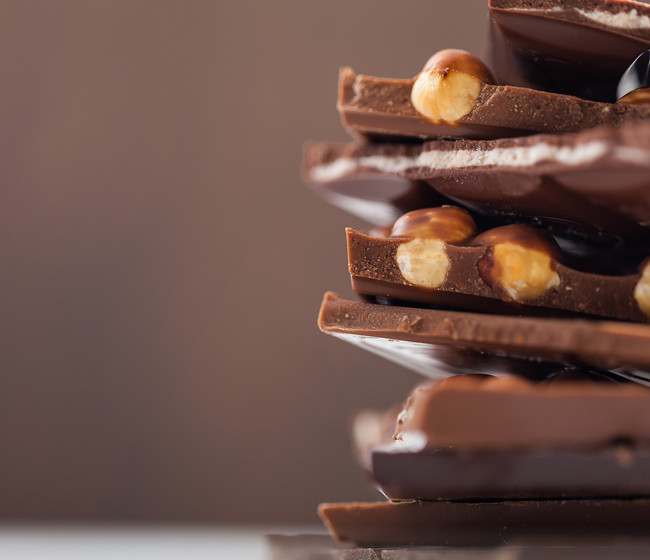 FOOD PRODUCTS
High quality raw ingredients for various uses
ALPAVIT milk and whey products are suitable for use as high quality ingredients in all areas of foodstuff production. Their nutritional and functional features - such as water binding, emulsification, stabilization or creaminess - make them ideal for use in manufacturing
Ice-cream

Baking

Milk products such as yogurt or cream cheese

Delicatessen, soups, sauces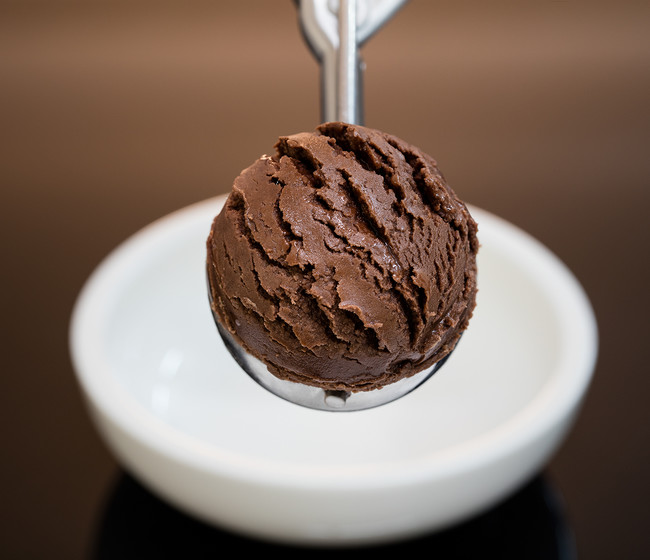 PHARMACEUTICALS
Versatile raw ingredients and additives
We manufacture ALPAVIT Lactose pharma according to European
Pharmacopoeia.
It primarily serves as an additive in the pharmaceutical industry and is used
as a binding agent, filler and drug carrier. Due to its absorption and binding properties, lactose is used for manufacturing a considerable portion of tablets available on the market. Powder mixes, granulates, capsules and solutions
also contain lactose.
ALPAVIT Lactose pharma is manufactured in different grain structure sizes
for various uses.